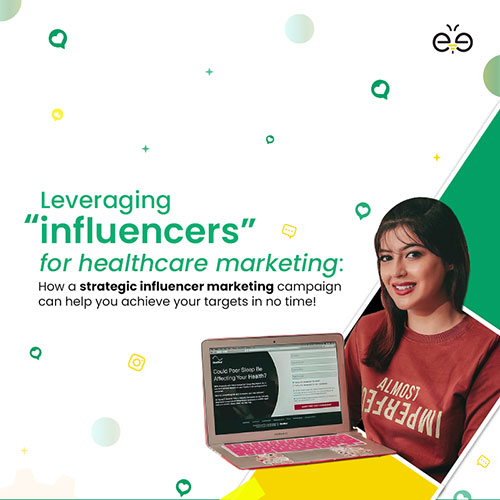 Leveraging "influencers" for healthcare marketing
We all look at 'influencers' on a daily basis, right? Whether it is someone who is making a dance video on a trending sound, or someone who is sharing her tips on how to shop in Sarojini, we've seen it all! But what is influencer marketing? And how did it get so popular amongst the brands? Influencer marketing solely works on "word of mouth". When your favorite influencer posts something about a product or a service, you tend to get interested in it, right?
In simple terms, influencer marketing is a modern way of social media marketing where products and services are endorsed by 'influencers' or individuals that have a considerable amount of followers on their social media handles.
But can you experiment with influencer marketing? Does it work only for fashion/lifestyle brands or is there more to it? Let's find out through an influencer marketing campaign we did for ResMed India where we went above and beyond in making good use of influencer marketing to create awareness about good health and wellbeing.
Meet The Client
ResMed is a California based firm that deals with cloud-connectable CPAP devices and masks, for treating sleep apnea, chronic obstructive pulmonary disease (COPD), neuromuscular disease, and other respiratory problems. They are the pioneers of developing innovative solutions for sleep-related disorders so as to help people live a quality life.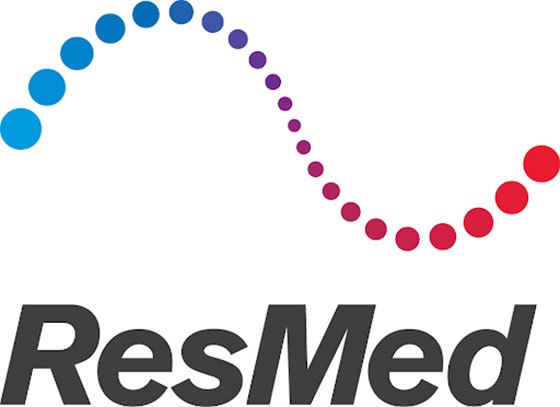 The Brief
World Sleep Day is one of the most important events for ResMed for initiating conversations about sleep health, and hence, the brand wanted to spread awareness about sleep-related conditions by urging people to take part in their sleep assessment quiz to make them understand the importance of good sleep hygiene.
The Challenge
Providing quality results in a strict time frame was our biggest challenge. Moreover, finding the correct niche of influencers was extremely significant for this campaign in order to reach the right kind of audience.
What We Did
We decided to run an eight-day campaign called #SleepRightWakeBright, and to initiate the same, we resorted to influencer marketing to spread the message across the audience. Eight influencers from lifestyle and fitness categories were closed in four days for the campaign. We focused specifically on these categories to spread the word across the right kind of audience as good sleep is an integral part of your fitness and lifestyle. They were asked to take the sleep assessment quiz and share the results with the audience using the hashtag #SleepRightWakeBright, prompting them to take the quiz themselves.
Instagram and Facebook were the key social media platforms chosen for this activity. However, Instagram was leveraged the most during the entire campaign as we also posted some engaging creatives along with the influencer content in order to teach people about the importance of good sleep.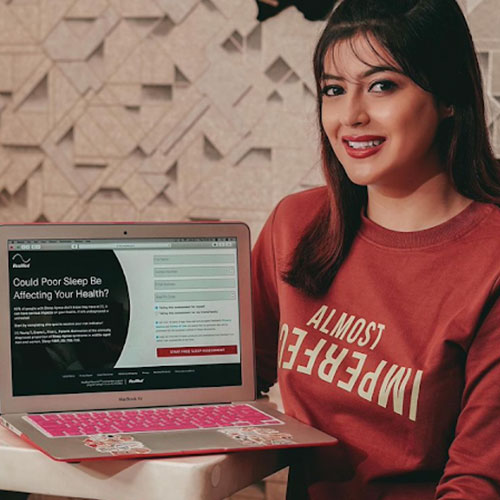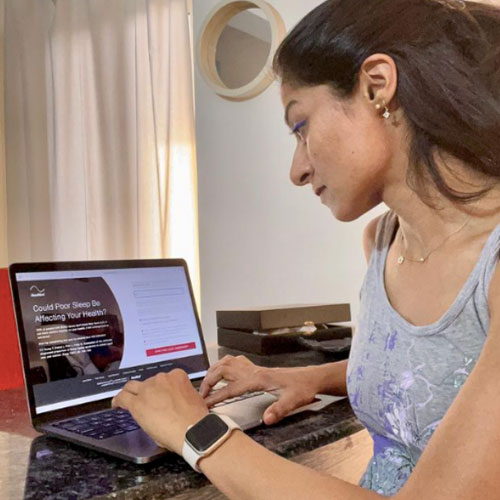 The Results
The campaign was very well received by our target audience as more than 1000 people went to the brand's website and took the assessment. From the metrics standpoint, we were able to reach more than 1.3 million people in eight days and also garnered a massive number of impressions and content interactions in such a short period of time.
Campaigns like these help us explore the potential of various marketing strategies present in the current scenario, and this one surely paid off well. What are your thoughts on it? Let us know in the comments below.
To understand more about newer ways to market your business, connect with us and we would be happy to help you with all your marketing related concerns. Till then, stay safe!