Entertainment Industry and the Social Media Trends

Hola Amigos! The headline here must have served you as a teaser of what this entire film (or, you can say this blog) is all about.
Casting
Three cheers for the entertaining cast.
'Karan' a.k.a entertainment industry and Social Media i.e., Arjun.
The inseparable bond between Karan and Arjun reminds us of the connection that we are seeing today between the entertainment industry and social media trends. The past decade has seen an enormous change in the viewership, content, promotional and marketing strategies of the movies. With web-series and OTT platforms stepping in, the entertainment industry saw a great boom in revenue. Also, what helped these movies and web-series become a part of the public's life is Social Media and the famous trends on it. So, to give you an overview let's take you to the quick Flashback in 3… 2…. 1…
Rewind
Before the social media platforms took over, the ways of promotions were mostly traditional. They were mostly based on press conferences, public appearances, and interviews on television channels, news channels and Fm channels. The digitalisation of promotional strategies came in later.
Coming back to the present, Let's treat you further in this story. Let that Camera Rolling
Rolling
Throwing some light on how the overall scenario of cinema promotion has changed over the years -The distribution dynamics of Indian Cinema has changed drastically in a short span of time. Earlier, it was all about how to drag the audience's feet to the theatres and now it is also about how to engage the audience. (Well, we are giving them a hell lot of content. Whoops. Lots of work).
The marketers have a clear understanding that the scenario of longer release windows in theatrical channels won't work as the OTT platforms have also swooped in, and there is huge competition in the market. Today, the most reliable and promising platform to promote movies and web-series is social media. You might remember the famous app Tiktok, which later became the most significant part of the movies, tv shows and web series promotion. It paved a new way for movie marketers to think around these short videos to promote their work.
The movie strategists started building their strategies around these and using social media apps and it's promotional tools like Instagram Reels, Facebook Reels, and YouTube Shorts to create short videos. Many movies, web series started tapping into the world of memes and reels to gain and engage audiences. The creators around the country started making reels and memes around a dialogue, a scene, a song, or an actor, which became a solid ground for movie promoters to promote their film and web series.
Almost six million reels are made each day in India. (Reports https://m.timesofindia.com/business/india-business/desis-make-6-million-insta-reels-per-day-fb/amp_articleshow/86662103.cms), among which there are reels that are specifically made for promoting the movies and web series.
Camera
Introduction of new promotional tools on different platforms started proving to be a best buddy of the promoters. Many strategies were built around the content that the influencers on these platforms were already making.
Be it , the famous dialogues from old movies or a signature step from a famous song- every reel was full of it. It is fascinating though. Tell me, you tried to lip sync the dialogue too. Right? In a blink of an eye, every other person was trying to hop into this new found trend. Marketers started approaching famous pages to build a meme, and influencers, to build a short video around their new movie or web-series.
Everyday, new tactics are built, keeping the popularity of reels and memes in mind.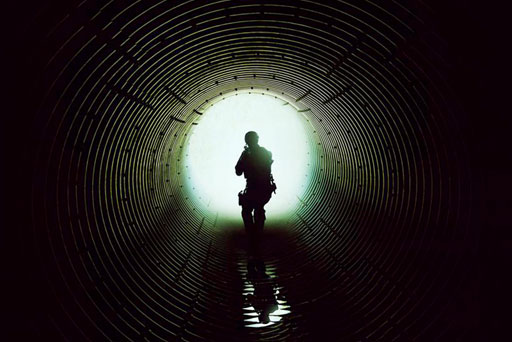 Action
What do you say? Wanna see some action now
The promotional content that we see on these platforms are well thought out and well executed. Many of these ideas have been a great success and are considered as a great marketing campaign.
Let's take a look at some of the recent and most famous Instagram, Twitter and Facebook content that helped in the huge promotion of the movie and brought in large viewership.
Squid Game
As soon as the Squid Game gained a huge increase in viewership, many other brands started building their strategies around the famous scenes of the show. The brands started signing deals with HoYeon. Squid Game also saw this as an opportunity and asked its actors to hop into the world of Instagram. The lead actor, Lee Jung-jae made his first Instagram post after Squid Game. Thousands of memes were also made around the series.
A filter game was created around the famous game "Red Light, Green Light" featured in the show. The filter became a trend and was used by millions of users worldwide.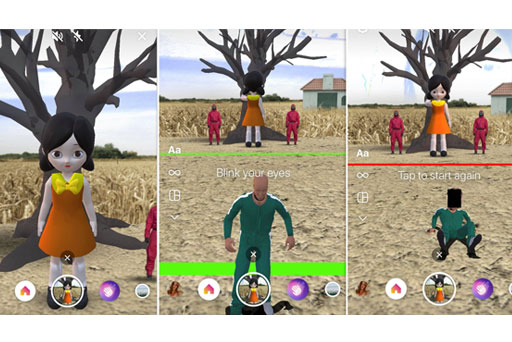 Tell us, have you tried this fun filter game on Instagram??
Also look out how some brands use the idea of Squid Game to promote their brand.
Like:
Heineken
Pepsi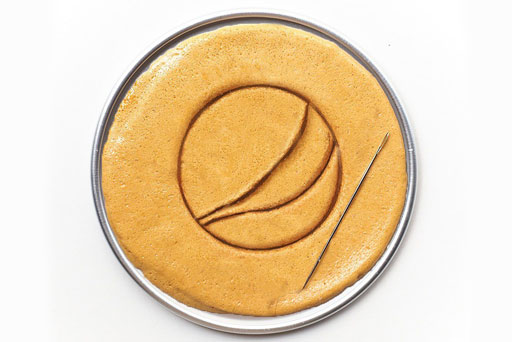 Dominos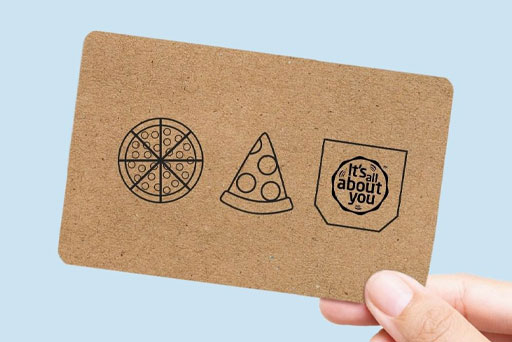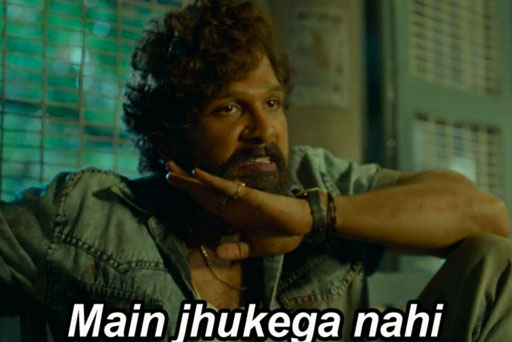 Mai Jhukega Nahi
Yeah we know you read that in the same tone. And maybe you did that hand gesture too. Well, this dialogue itself was the reason why people hopped on to the trend and made small reels around it. India saw a million reels made around the dialogue itself. The trend was followed by many famous TV actors too.
The movie promoters said "Mai Jhukega nai" and gained millions of audience through Instagram creators. This dialogue, for sure, has become a favourite of cricketers. Watch how Shikhar Dhawan, David Warner, Ravindra Jadeja have lip synced this dialogue perfectly. (No idea if this was the movie marketers' idea but, it sure did the job well)
Watch them here, lip syncing to this dialogue
Chaka Chaka song
To promote the movie Atrangi Re, starrer Sara Ali Khan, Akshay Kumar and Dhanush, Sara Ali Khan danced in one of the tracks of the movie "Chaka Chaka" in the reels and asked the viewers to make a reel on it.
This trend became so famous that many Bollywood stars, TV stars made content around it.
The idea was indeed "Chaka Chak"
Listen to this song here..
Money Heist
Money Heist is one of the most viewed series on Netflix. The famous Dali Mask or the song "Bella Ciao" were all over social media.
Jaldi Aao
The show established its presence all over the world in months. So, to promote the First Part of fifth season, of its biggest show, Money Heist, Netflix took over social media and released a song called "Jaldi Aao".
#IndiaBoleCiao
The last part of the show was promoted in a more interesting way. Netflix featured Ayushman Khurana in a Hindi song called Bella Ciao. Netflix asked it's audience to share their love for Money Heist through reels, videos or pictures.
The Filter that said "Which Money Heist Character are you?" also saw many reels made around it. Even the actor from Money Heist, Úrsula Corberó aka Tokyo used the filter and woah, it was funny.
Even the other brands loved Money Heist so much.
Instagram has paved a way for all these movies and web-series to promote their content in a way that a person will eventually turn into a viewer. The invention of these memes, short videos have also helped in giving a little idea of what the movie/web series content is about.
So, I think you might have a clear understanding of this picture, how the entertainment industry is leveraging Social Media to its full potential. Keep your eyes open for many more interesting marketing campaigns out there. Do you know any such campaigns that could blow our minds? Tell us, in the comments below!
Well,"Picture abhi baaki hai mere dost"
There is a plethora of incredible content on social media that is promoting these movies and web series. Tell us in the comments, which trend you liked so much that you cannot stop yourself from trying it
And before you leave , here's our take on money heist (which also had a subtle hint for the clients)