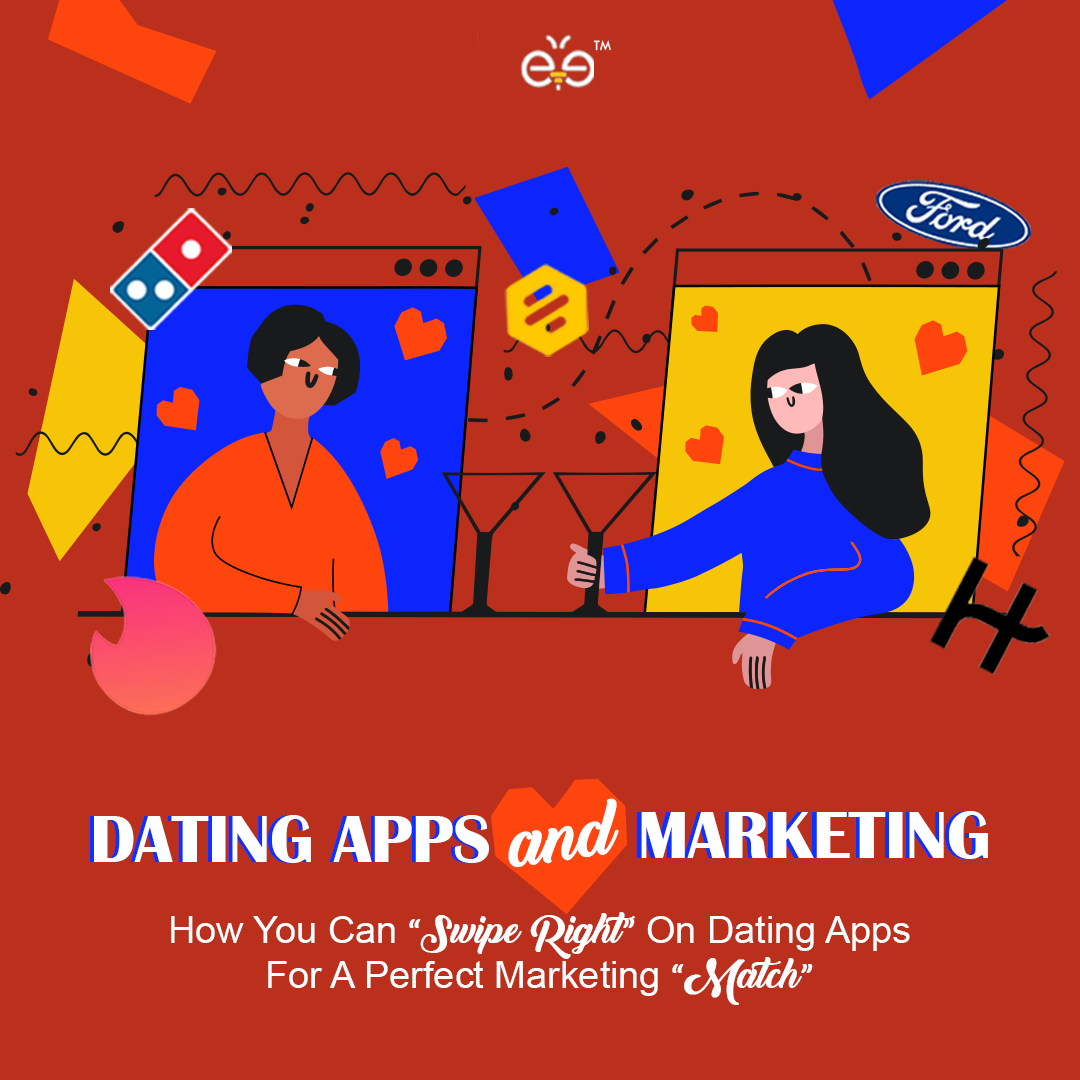 Dating Apps and Marketing –  How You Can "Swipe Right" On Dating Apps For A Perfect Marketing "Match"
Dating Apps and Marketing – How You Can
"Swipe Right"

On Dating Apps For A Perfect Marketing

"Match"

The innovation of dating applications has not only changed the meaning of dating, but has also introduced us to plenty of opportunities to be at par with the millennials. India is the second-largest market for dating apps after the US, with 31 million users and $323 million in revenue in 2020. (WHAT?!) These statistics have grabbed the attention of the brands which sought to 'vibe' with the millennials through unconventional marketing tactics

We, digital marketers, are always up for finding quirky ways to market our brand over social media, right? And considering the user-base and popularity these dating apps have, who wouldn't want to tap on the opportunity? Without any further ado, let us look at some of the brands that have implemented smart marketing campaigns on dating apps and see what we can learn from them:
Ford India
Ford India, not being too far behind, tied up with Tinder to set the upcoming Figo's wheels in motion. The brand associated with the dating app to organise blind dates ahead of Ford Figo's entry into the competitive hatchback market. People who happened to match with the new car model on the app stood a chance to win an all-expense paid date night with their partner. Isn't that amazing?
The oh-so-well association with Tinder made Ford steer clear of conventional marketing activities and step into the digital game for the future.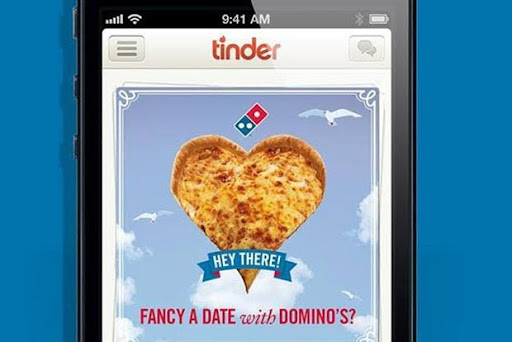 Dominos UK
There is nothing a pizza can't fix, and Dominos surely knows how to turn that into reality. On Valentine's Day, Dominos UK rolled out an intriguing Tinder campaign for the app's singles, allowing the users to swipe right towards the chance of getting a free pizza and discount.
This campaign garnered a massive social reach of 230,000 people and was a huge success in itself! Even though it was just a digital ad, it perfectly resonated with the context of Valentine's Day as the brand showcased an understanding for singles experiencing V-Day dating woes.
Well, we hope you feel inspired by these success stories, because we definitely do! This is just the beginning as there is so much potential in dating apps that is still waiting to be leveraged.
Want to do a similar gig for your next marketing campaign? Don't worry, let us take you through some of the tips and tricks that you can keep in mind while planning your next marketing campaign:
Make sure you do a thorough research before settling on a dating app that you want to leverage. Tinder, Bumble, Hinge, OkCupid, TrulyMadly etc. are some of the popular dating apps that you can target.
Using a dating app is so much more than swiping right or left. As long as your content fits with the context of the apps, you can either make your virtual profile over the app or organise dating events, considering your brand's interests at heart.
When you finally get on the app as a brand, keep your profile image simple and bold enough to be understood at a swift glance since users are habitual of swiping speedily so you'll only have a few seconds to communicate your thoughts to them.
So, what are your thoughts on dating apps being used for marketing? Do you think it is a match made in heaven? Let us know in the comments below. And we, at WeBeeSocial, would be happy to help you optimise this potential for your brand. Click here to get all the assistance you want with your Tinder marketing needs.