Tap On These Digital Marketing Trends Before You Step Into 2022!

As we come to the end of 2021, a year that was filled with mixed emotions, steady recovery, and massive Zoom usage, we're all looking forward to 2022 with a lot of hope and positivity (and zero covid variants ugh). While the first half of the year was more challenging considering the chaos inflicted by the second wave, the second half was relatively smoother for all of us as we tried to adapt to the "new normal".
Even though 2021 wasn't as 'lit' as we all anticipated it to be, the digital marketing and social media fraternity did their jobs pretty well by churning out some amazing campaigns for all of us to consume and learn from. Now that we are heading to a new year (wishing to get rid of the virus permanently), we would like to take you through some trends (not the Reel ones, ofc) to keep an eye on for 2022, that are going to play a key role in not only content creation but also content dissemination.
Reels Monetisation
We're all addicted to Reels now, aren't we? If you're someone who keeps an eye on all those trendy Instagram dances and likes to groove on them as soon as you get a chance, then guess what, Instagram will start paying you soon! That's right, Instagram is reportedly testing a "bonus" feature that will allow creators to make money via Reels. The feature is expected to roll out in 2022 enabling content creators to earn 'Bonuses' when they share new Reels on their account so don't be surprised if you see us posting reels all day now!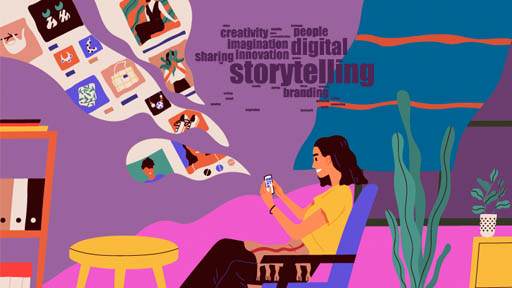 Digital Storytelling
Digital storytelling, which allows you to share your everyday lives with your audience through various digital tools, has been there in the limelight for quite some time now. However, 2022 is going to be the year of digital storytelling, and to master this art perfectly, it is important to stay grounded and avoid thinking too highly of yourself. Instead, adding your own sweet touch in the way you narrate your experiences online can add more value to your brand than you can imagine.
Metaverse
Metaverse is the new talk of the town and people are already curious to know what is in store for them. Let us dial the confusion down a little. Metaverse is an online environment consisting of multiple elements of technology such as augmented reality, virtual reality, and video where the users can "live" within a digital world. Long story short, it is a virtual reality world where you can go to school, go to work, play games, watch concerts, browse store shelves, and much more without leaving your (physical) home *introverts cheering in the corner*. People all across the globe are leveraging the virtual world in their own quirky ways. A few days back, a couple literally held their wedding ceremony in the metaverse, mimicking their exact moves as they exchanged vows so that people who couldn't be at the wedding physically could still watch it. Looking at such amazing uses of the metaverse, we might as well party in the metaverse someday!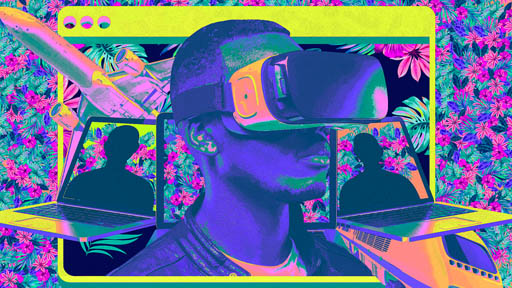 Note: Last but not least, we all must remember that no matter what, CONTENT IS THE KING! It is the only means by which we connect with our digital audience and build trust and engagement amongst them. Preferring quality over quantity will help you reach great heights in terms of content marketing.
So, what are your thoughts on these oh-so-amazing trends? Do you think you'll be leveraging them? Let us know in the comments below. And if you want assistance on how to tap on these trendy tactics, connect with us here and we would be happy to help you with all your digital marketing concerns. Till then, we wish you a safe and successful year ahead!