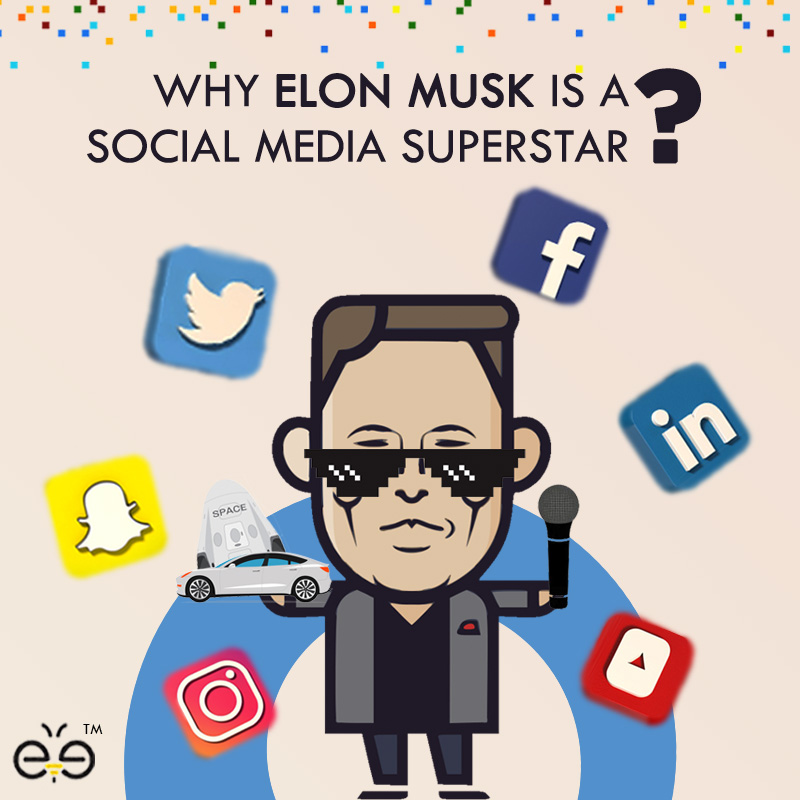 Why Elon Musk is a Social Media Superstar?
Wondering how?
A lot of people forget one key factor in this $0 equation – their eccentric (we'll go with this adjective for now) CEO, Mr. Elon Musk, or as the internet fondly calls him, Muskmelon or Space Karen. When one studies his social media usage and strategy – even though it seems like there definitely isn't one – we realise that the reason Tesla Inc. doesn't have a CMO is that their CEO is inadvertently playing that role, too.
We've previously spoken about the importance of building a personal brand in our earlier blogs, and while more and more organisational leaders are taking to social media to become the face of their companies, this is still a largely untapped strategy. The reason is that most companies still haven't figured out how to capitalise on their greatest resources – their people. That, and most of them are still discovering the power of media. Gone are the days when you only have to be formal and authoritative – in fact, when you're done reading this blog, you may just want your CEO to start tweeting about his new flamethrower!
PS: In case you're still figuring that bit out, we'd be happy to help you out with it.
Elon Musk, on the other hand, has been the face of his brands from day one. Yes, he may be a little messy and post every random thought that hits him and make weed references when talking about stock prices – but it works!
Am considering taking Tesla private at $420. Funding secured.

— Elon Musk (@elonmusk) August 7, 2018