How Much #momentmarketing Is Too Much Moment Marketing?
How often do you come across trending moments on your feed? Now think of the times you see your favourite brands jumping onto the bandwagon with their witty tweets and clever posts imitating their quirky versions of those marketing moments. Yes, we are talking about#MomentMarketing!
However, this marketing technique used by brands primarily on social media to gain traction and drive sales and awareness through trending news, events and instances isn't something new. Brands like Amul Butter have been winging it for ages now and oh how effortlessly!
From Amul to Netflix to Mumbai Police,brands have really outdone themselves lately sprawling with creative geniuses. Remember Oreo's historic 'You can still dunk in the dark' tweet where the brand leveraged a half-hour-long power cut during the 2033 Super Bowl? A perfectly-timed tweet to arouse witty humour and instill brand recall] makes it one of the memorable moment-marketing campaigns.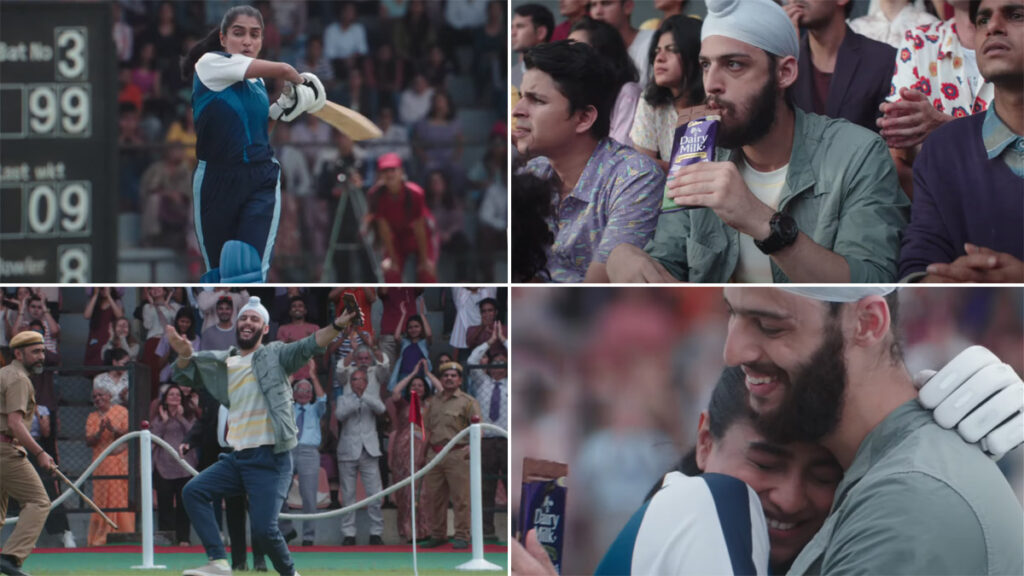 Another great example of real-time marketing has to be the iconic recreation of Cadbury's Dairy Milk advertisement, where the brand brings back its classic communication from the 1990s and reshoots with a female protagonist.
This nostalgic campaign named#GoodLuckGirlscelebrates women's entry and victory in sports and just hits the sweet spots of our hearts too!
Mumbai Police have been ruling the moment marketing game with their friendly vibe and brilliant sense of humour, which has always left us awestruck. From spreading awareness on significant conversations to jumping onto Gen Z trends, they have done it all!
And how can we forget the recentUpside-downbanter!
The Netflix super-hit Strangers Things hyped its fourth season with extra strange marketing moves. Opening the gates for brands to harness the moment too; many brands engaged their audience with their own uniquespin of upside-down content to celebrate the show!
Here's our take on thestrangemoment-
But what's the
#MomentMarketing

hype all about?

The reason behind this technique of marketing gaining popularity amongst brands and creative directors is its sheer ability to create a banter of brand-consumer conversations. It helps reach the target audience quickly at a marginal cost and you have a chance at being on top of your audience's mind for a longer period of time. So, it's a win-win or is it?

Although a great marketing move, too much of anything just makes it lose its worth. Brands must be able to use their own style, language and direction in delivering those moments without being too pushy. Remember, at the end of the day it's your brand identity that should shine out.
So, how to steal the moment's spotlight without losing your brand's thunder?
Here's a checklist for brands on how to sway through
#MomentMarketing

content
Assess the fit between Topic- Audience- Personality
Don't indulge only because that popular brand does it too
Apply the 3 R's of Reach, Relevance and Resonance
Re-think and re-evaluate whether the short burst of engagement is worth the risk
Lastly, remember not every conversation that is trending is supposed to turn into a topical!
What is your take on
#MomentMarketing

? We'd love to hear! Tell us in the comments below!