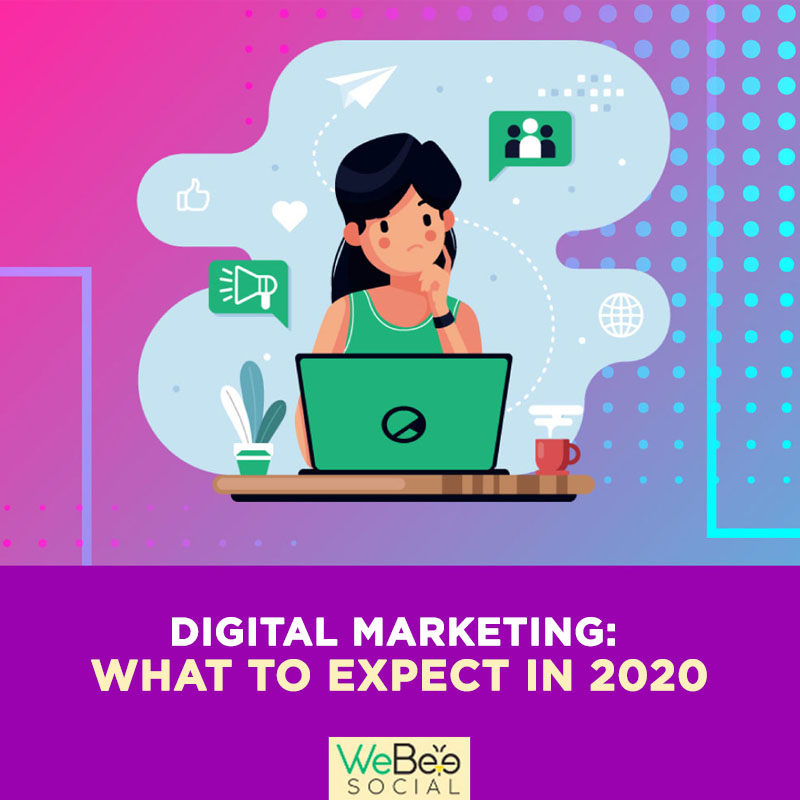 Digital Marketing: What to expect in 2020
Digital Marketing:
What to Expect in 2020
As we at WeBeeSocial are sitting here working on our last blog post for 2020, we can't help but let a certain wave of nostalgia hit us. We're entering 2020 in another week! It's amazing to see how far we, and the industry, have come over the years.
At the start of the decade, digital marketing used to be a hostile word to brand managers and business owners. Back in 2011, it used to account for less than 10% of a company's advertising budget. Re-marketing, pixel targeting, lead funnels, etc. were just fancy new words which 50+ year olds didn't want to listen to. Today, its a different story.
Well, nearing 2020, there has been a phenomenal shift in how marketers think! We've seen social media and digital marketing quite literally boom, and as members of the industry, we've grown and adapted to many an algorithm change and ad allowance over the years. It's almost time for the New Year to arrive, and we have some exciting predictions about what lies ahead for our industry over the next year or two. Here are some points you and your organisation should be keeping in mind for your 2020 planning and strategies:
1
Voice Search
How many of you have said, "this is so sad Alexa, play Despacito", this year? Be honest.
Alright, alright. Jokes apart, voice search is taking over. Alexa and Google Home are practically a part of our households and families now, and it's important to factor that in when optimising your site because frankly, that's how a lot of us will be carrying out quick Google searches. Note that it's important to use long-tail keywords like "how to apply a cut-crease eyeshadow" rather than just "cut-crease eyeshadow".
2
Social Media Shopping
Tag. Your. Products.
Instagram, Pinterest, and Facebook have made it easier than ever to tag your products in your posts and let your audience shop from these apps directly. Before uploading your photo or video, you simply tag the relevant products on offer. When the user taps on your post, they can view the tags and click on them to directly shop from your website thanks to the native app integration.
Remember, for your consumer, the less clicks the better. This helps reduce purchase barriers and shortens the sales funnel, making your consumer more likely to carry out a purchase (and for you to get conversions).
3
TikTok
TikTok is a platform that is experiencing rapid and massive growth globally. As of 2019, the app boasts of 500 million active users worldwide and 1.5 billion downloads globally, which makes TikTok 9th in terms of social network sites. With a majority of the audience being below the age of 25, and the introductions of ads to the platform this year, it's important to keep TikTok on your list for 2020.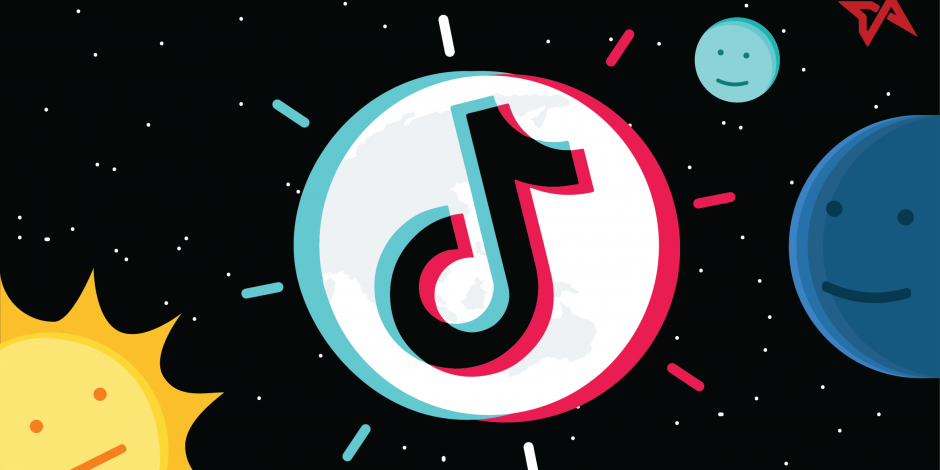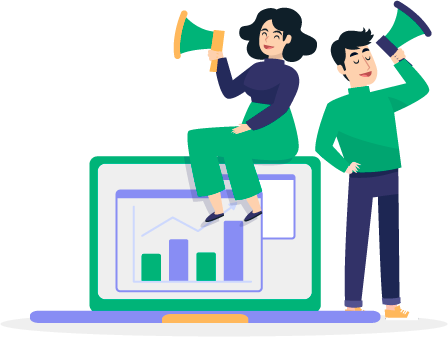 4
Micro-influencers
There's a big change for those of you with only Category A & B influencers on your list – bigger influencers are no longer trusted! This means that it's time to make the switch to micro-influencers – those who have a small, but highly engaged community of followers. The influencer usually has a greater level of trust and credibility built with their audience, and more often than not, appeal to a niche, making targeting your audience that much easier for you!
5
Live Content
In the past few years, we have seen a multitude of social media platforms adopting live content. According to statistics, users watch live videos 10-20 times longer than on-demand content. This makes live streaming a powerful way to deliver interactive content and increase your viewer retention, simply because it's so engaging!
In fact, it is a great way for brands to connect with their audiences. Moreover, with platforms like Instagram rolling out question stickers and polls, allowing users to integrate them into their live videos, creating engaging content is easier than ever!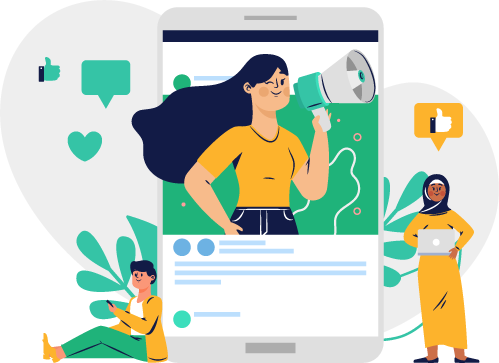 6
AR & VR
Augmented Reality (AR) and Virtual Reality (VR) have exploded and are on their way to becoming major marketing trends. It's predicted that even though VR was more popular than AR for a while, AR will take over in 2020. Immersive technology greatly aids users in making purchase decisions, and it also serves as a powerful way for brands to engage with their audiences.
For example, beauty e-commerce platforms like Sephora and Nykaa recently rolled out 3D facial recognition features to help users try on makeup virtually, which resulted in increased conversions and user engagement.
7
Social Messaging Apps
The next time your client complains about not "connecting" with their users on a personal level, pitch a social messaging app. Trust us, you'll thank us later. Facebook Messenger, WeChat, and Whatsapp are quickly becoming popular ways for businesses to directly communicate with their audience and create direct contact, allowing for extremely personalised marketing.
8
SERP Position "Zero"
For those of you who thought that ranking #1 in online search results was the ultimate dream, think again. The highly coveted spot in demand is now #0, the featured snippet of text that appears before the search results. This usually serves as straightforward answer to the search query, and links back to the original source.
So, are you ready to step it up for 2020? We'd be more than happy to help!
WeBeeSocial is a full service creative digital marketing agency in New Delhi India. Our In-house digital team can help you identify the correct online audience, optimize your social media channels and design the best ads & social media campaigns. Feel free to connect with us to inquire more about our services here.